Regular price
Rs. 749.00
Sale price
Rs. 550.00
Unit price
per
Sale
Sold out
Do you feel the rush of energy from the smell of coffee?
For all you coffee lovers out there!
Joyous Beam Candles brings a freshly brewed Coffee Scented Candle. This will immediately make your senses go "ahhh" !!
So now you can carry this Coffee house aroma all around you to your home or office without worrying about caffeine. The aroma of this candle will trigger your brain receptors within minutes!
Specifications
Burn time : 6 oz (32+ hours) (~170 gm) | 3 oz (15+ hours) (~90 gm)

Wax : Premium, Natural Vegetable Soy Wax.
Scent : Quality Ingredients for most Organic, Vibrant Scent.
Benefits
Simply smelling coffee can give you a brain boost. Pulling an all-nighter will be so much easy when you have this mocha and cappuccino notes floating around your air. These soothing notes will release instant good feelings and can even relieve you from headache.
Fragrance
Top Notes - Mocha and Cappuccino
Base Notes - Vanilla
Share
View full details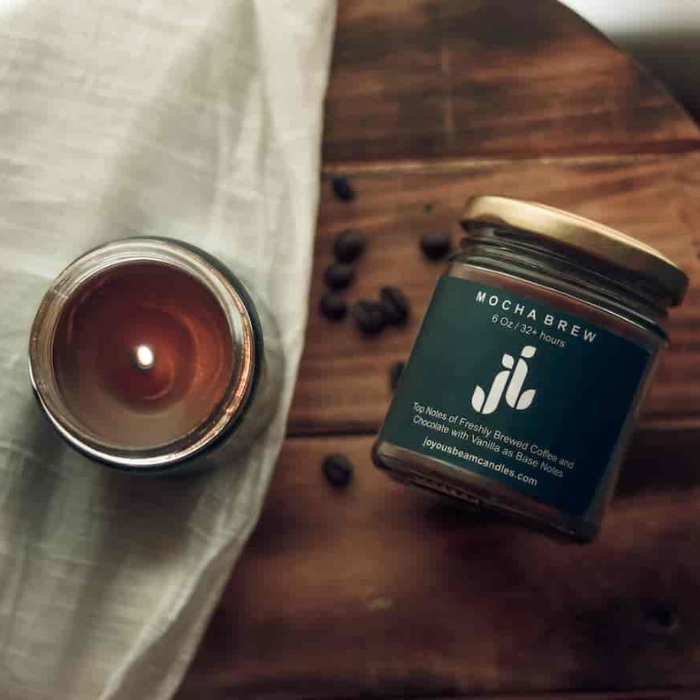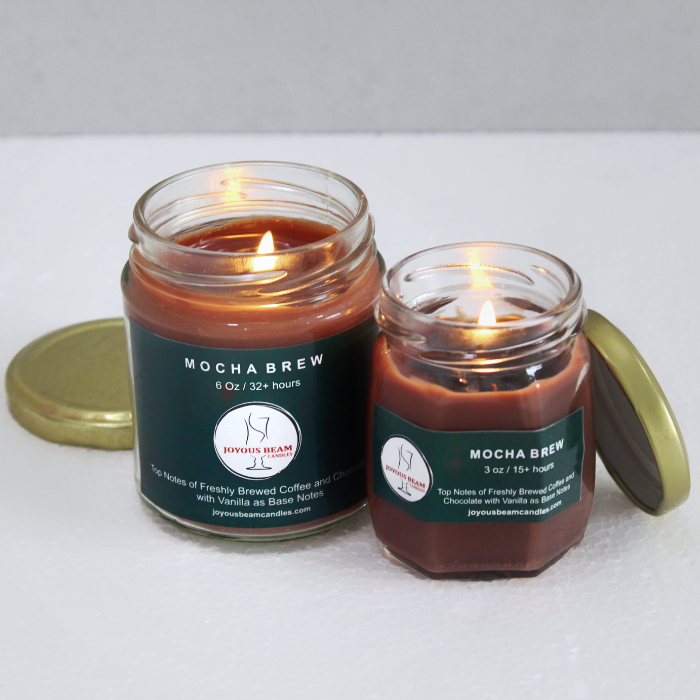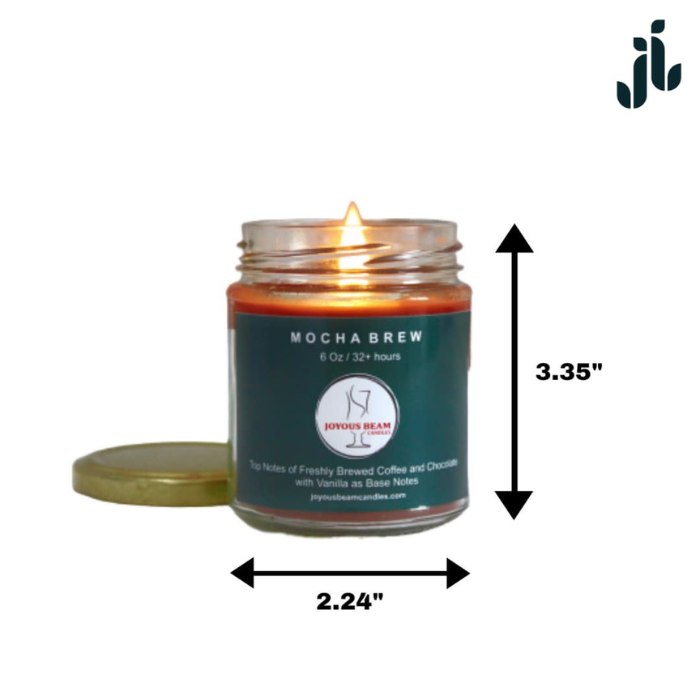 Okay scented
Wait and focuse required to get the feeling for Aroma
Please get in touch with us Dolly over email "info@joyousbeamcandles.com" and we would look into it. We apologise for the inconvenience caused.
Regular candle with mild scent
Can not even get the smell of the scent in a small room, not sure how its called a premium candles. 2 stars because delivery and packaging was good. Quality of glass is good, but the actual product quality is regular not the premium as claimed by the site.
Thank you for your honest feedback sachin!
Coming to your concern , our fragrance ratio for each candle is 8-10% keeping in mind that a strong fragrance can cause headache hence we follow a general ratio using premium fragrance oils. Any 3 oz scented candle has a fragrance coverage of radius of half the bed size.However a mild scent is also a sign of no chemicals being added to the candle to hold the fragrance.We will keep a note of this and do our best to address this in future.We are grateful for your critic. Much love and light.
Enchanting Candle
I gifted this excellent scented candle to my friend. Her compliments were it was pretty and smells heavenly. And she was already obsessed with it. I have no words to say how much happy I am. Worth every penny. Best choice for gifting. Wonderful service and timely safe delivery. Will definitely purchase in future.
Thank you so much Deepi for taking out time and giving your valuable feedback! <3
Perfect
I don't know where to begin but added these baby to my collection and I'm loving it . Gives the perfect environment for reading books specially when you're craving MOCHA :relaxed:️:kissing_heart:
My experience with the candles
I am really fond of keeping scented candels or aroma sticks in my room just so that I can radiate positive vibes out of it and it really helps me channelize my thoughts! I was searching for candle jars since a very long time now and I finally came across this website and I did not even think and rushed there to buy the candels. It has just been 4 hours I'm using the candle and I am loving it like anything! I cannot wait to try out the other flavours because this is so much worth! Thank you so much, much love!:heart:️
Drashti this review has our heart literally.Thank you so much love <3 Your words make all our efforts worth it!