Regular price
Rs. 749.00
Sale price
Rs. 550.00
Unit price
per
Sale
Sold out
The aroma of fresh lavender flowers right in your room!

Imagine your surroundings smelling like a fresh floral bouquet all day all along, this Scented Candle by Joyous Beam has the same effect.
Be the super host for your upcoming get-together party and amaze all your guests as soon as they enter with this detoxifying and refreshing smell in the air!
Specifications
Burn time : 6 oz (32+ hours) (~170 gm) | 3 oz (15+ hours) (~90 gm)

Wax : Premium, Natural Vegetable Soy Wax.
Scent : Quality Ingredients for most Organic, Vibrant Scent.
Benefits
Lavender can immediately give you a refreshment feeling. Relieving all your stress and negativity this aroma is the best fit for your living room space. Rose notes balance your mood and brain. Multi-purpose use of this aroma can also out you to a good night's sleep!
Fragrance
Top Notes - Fresh Lavender
Base Notes - Rose
Share
View full details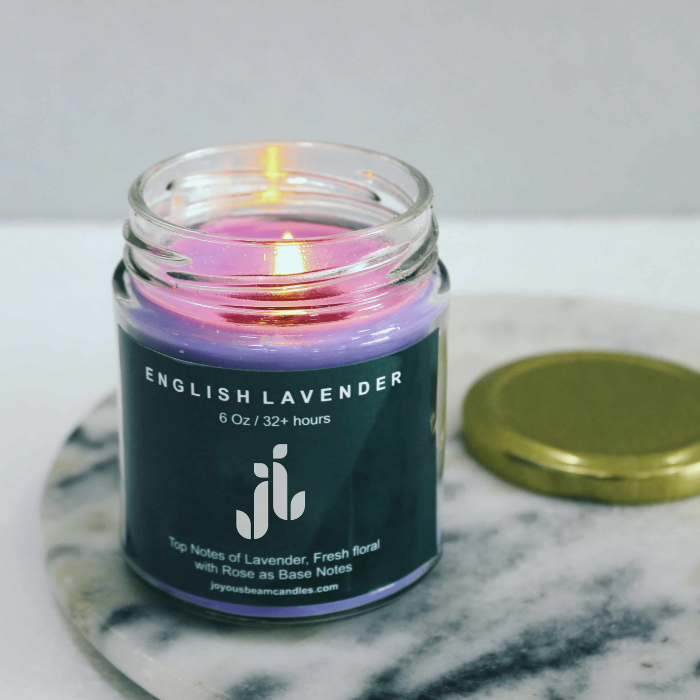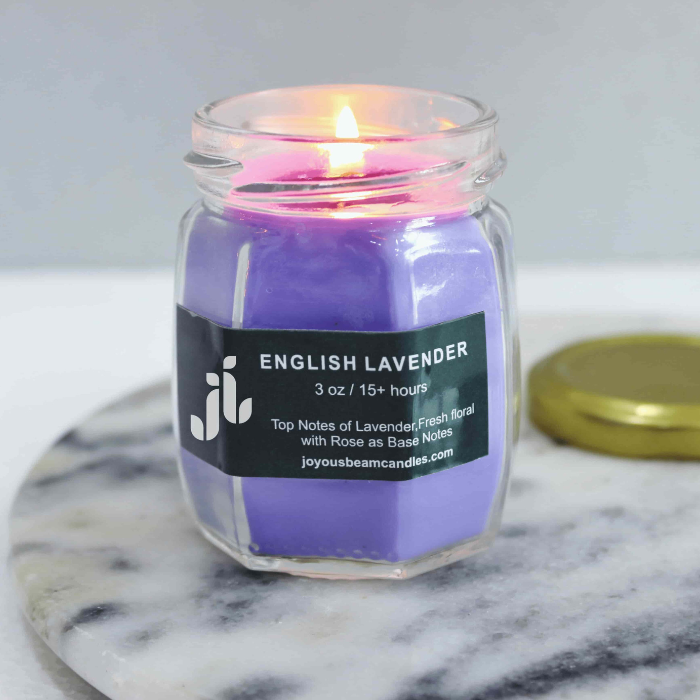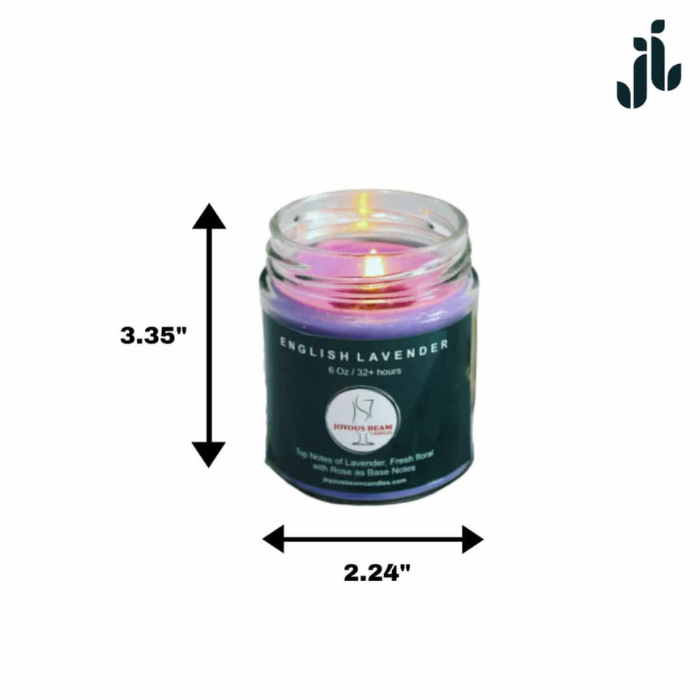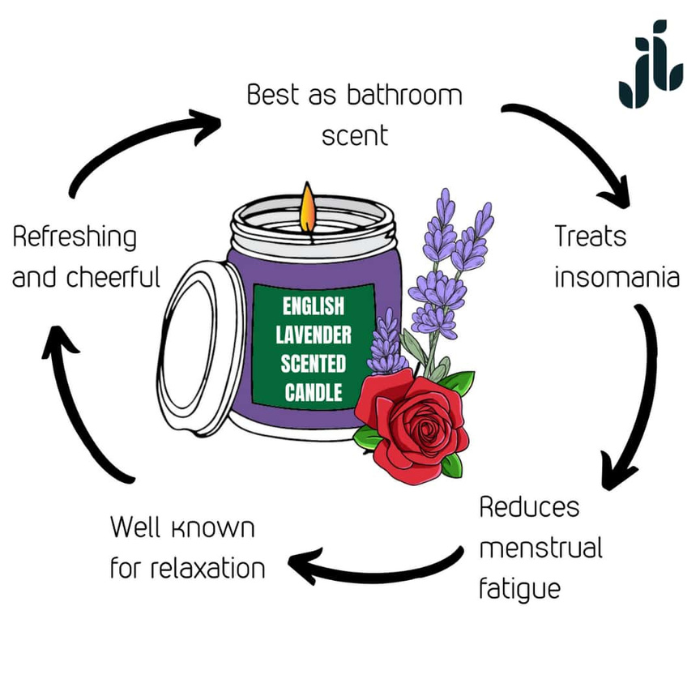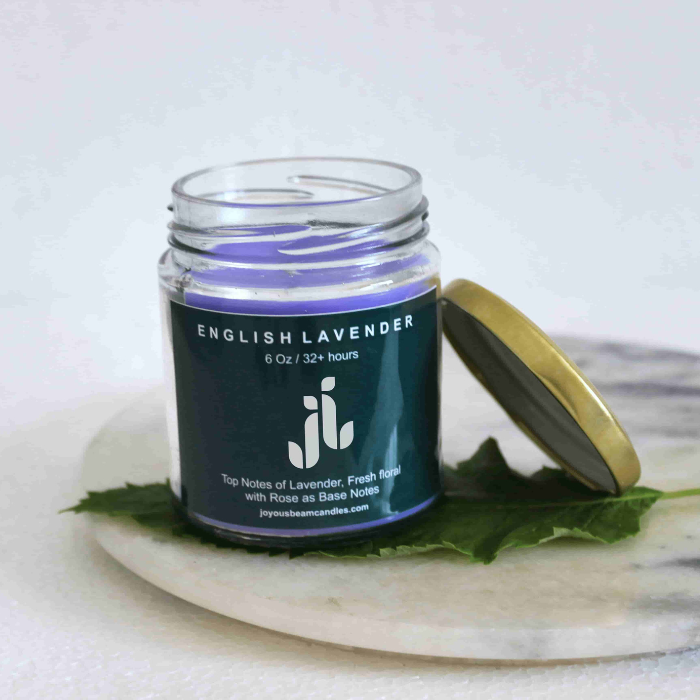 Smells amazing
Really great candle and amazing fragrance!
Thanks Reshma for sharing your feedback. Glad to spread love through light.
Smell good
I bought this product for me and I loved the smell as I opened the box. It has nice smell just like lavender. OMG I love. I am working person and I know this will help me to reduce my anxiety and stress. Thank you
Thank you so much Somi! We are glad our fragrance could reduce your stress and help you calm :heart:️
Loved it!
I purchased the 3oz English Lavender Scented Candle. I absolutely loved everything about it..from the packaging to the smell everything was so beautiful!
Thank you so much Supriya :heart:️
Smells good
The candle smells really good. But as they claim this is not pure soy wax candle. Also the candle makes tunnel after burning for more than 2hours also(as they recommend) it doesn't burn properly, the flame starts to reduce after sometime.
Hello Taslim,Thank you so much for your valuable review.Our scented candles are made with a natural blend of which the Soy wax is a very main ingredient.We have and will be always putting forward that the candles are made with SOY BLEND.The wicks of all the candles are handcut and hence there can be a rare possibility in which your wick had been cut short to the actual wick size.We can help you solvs the issue of tunneling.Please reach us with your concern on info@joyousbamcandles.com and we will love to assist further.