Regular price
Rs. 749.00
Sale price
Rs. 550.00
Unit price
per
Sale
Sold out
Giving you the feel of sitting amidst the Woods and Fire, creating mystery all around.
Love dancing, singing music around Campfire with your favourite people around? The smell of this Candle will remind you of your camping days. 
Specifications
Burn time : 6 oz (32+ hours) (~170 gm) | 3 oz (15+ hours) (~90 gm)

Wax : Premium, Natural Vegetable Soy Wax.

Scent : Quality Ingredients for most Organic, Vibrant Scent.
Benefits
This fragrance oil has a Calming Camphor in it, with Frankincense that is known for Relieving Stress.
Fragrance
Top Notes - Frankincense, Wood
Base Notes - Camphor, Musk
Share
View full details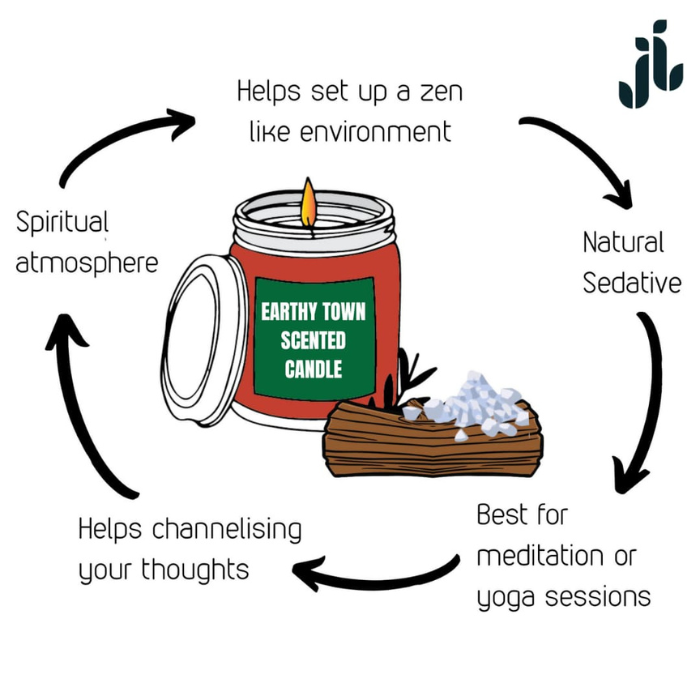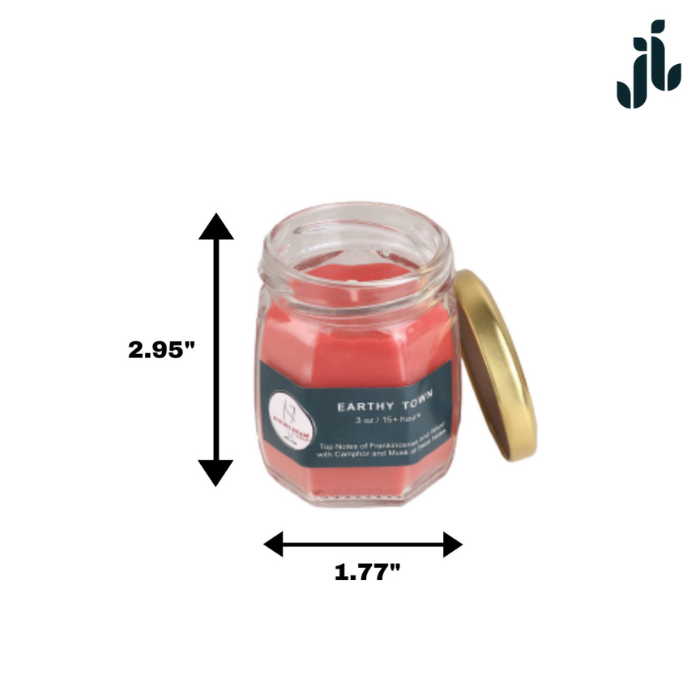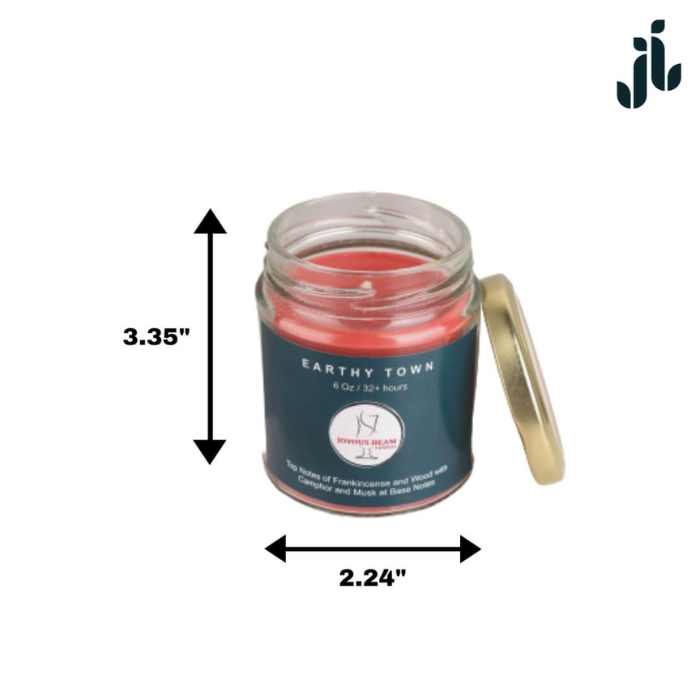 Smells good
This is my first time buying a scented candle and I am really happy with the packaging and the candle smells so goooodd :heart:️
Love :heart:️
All I need to tell you is that it was the first candle I've ordered and ever since I didn't and I couldn't stop myself from shopping from this site !!!!!:heart:️
Thank you <3
Much love and light to you!
The candle has worked miracles
The candle has worked miracles for me. The soothing calm fragrance fills my room with an aura that resonates with my writings, giving me the peace I have been longing for throughout the day.
Thank you so much beautiful <3 We hope they add just the right charm to your soothing words!
AMAZING:heart_eyes: As soon as I
AMAZING:heart_eyes:
As soon as I opened the lid of the candle jar.The fragrance was just mesmerizing :heart:️
Totally In Love with it.Just waiting for the right moment to Light it and enjoy :heart_eyes:
This is going to be my home scent from now on.
I genuinely loved earthy town, my husband who is not a great fan of scented candles told me that he liked this candle and suggested me to stock more so we can use it every day. Beautiful!
Thank you for appreciating Simran :heart:️
You surely would see a difference when you light this candle up daily :sparkles: